Director Q&A: No Payne, No Gain
The "Holdovers" filmmaker holds forth on eastern Midwesterners (i.e., New Englanders), Paul "No Comps" Giamatti, and making a '70s movie in 2023.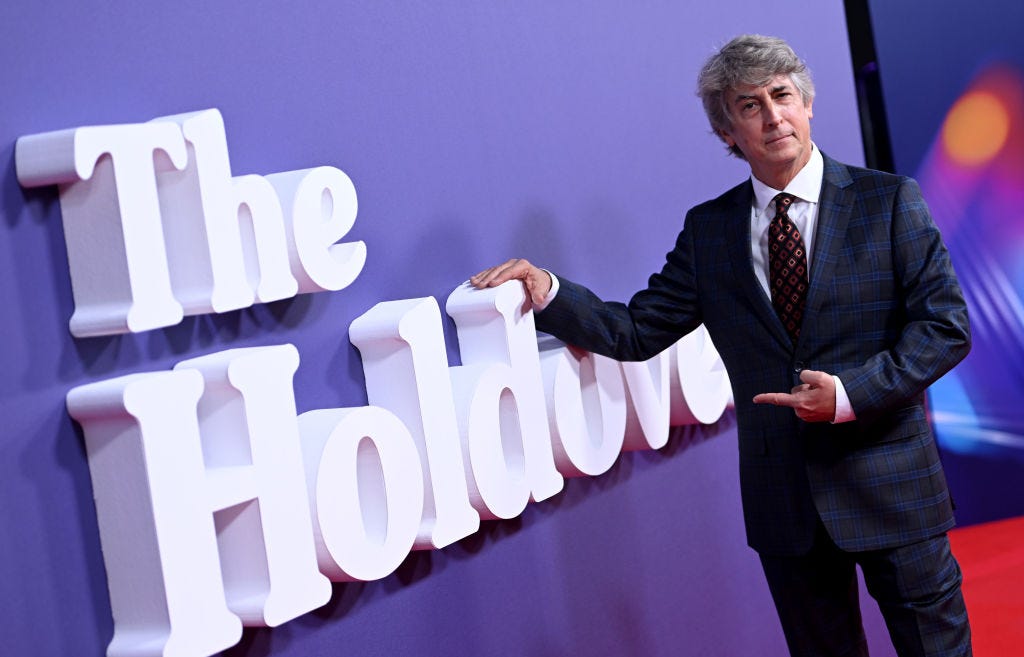 Alexander Payne has directed eight feature films over the past 27 years, each a small, spiky gem of comic character study. "Citizen Ruth" (1996), "Election" (1999), and "About Schmidt" (2002) — all written with Jim Taylor — fondly and mercilessly skewer various American types, but with "Sideways" (2004) and "The Descendants" (2011), a slight mellowing could be detected. "Nebraska" (2013), shot in Payne's home state in wintry black and white, may be his richest, most plangent work, and "Downsizing" (2017) may be his oddest: A sprawling Pilgrim's Progress with a wee Matt Damon at its center. His new film, "The Holdovers" (review here), finds the filmmaker in his prime (dis)comfort zone: A tale of a curmudgeonly schoolmaster ("Sideways" star Paul Giamatti) stuck over the holidays with an abandoned student (newcomer Dominic Sessa) and the campus cook (Da'Vine Joy Randolph). Small in scale but touching and gratifyingly funny, "The Holdovers" is Essential Payne: A story of humans in all their absurdities, told in a style that hides its own mastery.
Payne came to Boston this past Monday on a promotional swing and a screening of "The Holdovers" at the Somerville Theatre, which appears in the film as itself, creating a kind of M.C. Escher time-space wormhole for all those who were lucky enough to attend. Lucky for me, I had the privilege of hosting the post-screening Q&A that night, which unfortunately was not recorded for posterity. Lucky for you, I'd already interviewed Payne earlier in the day, and a version of that conversation, edited for length and clarity, follows.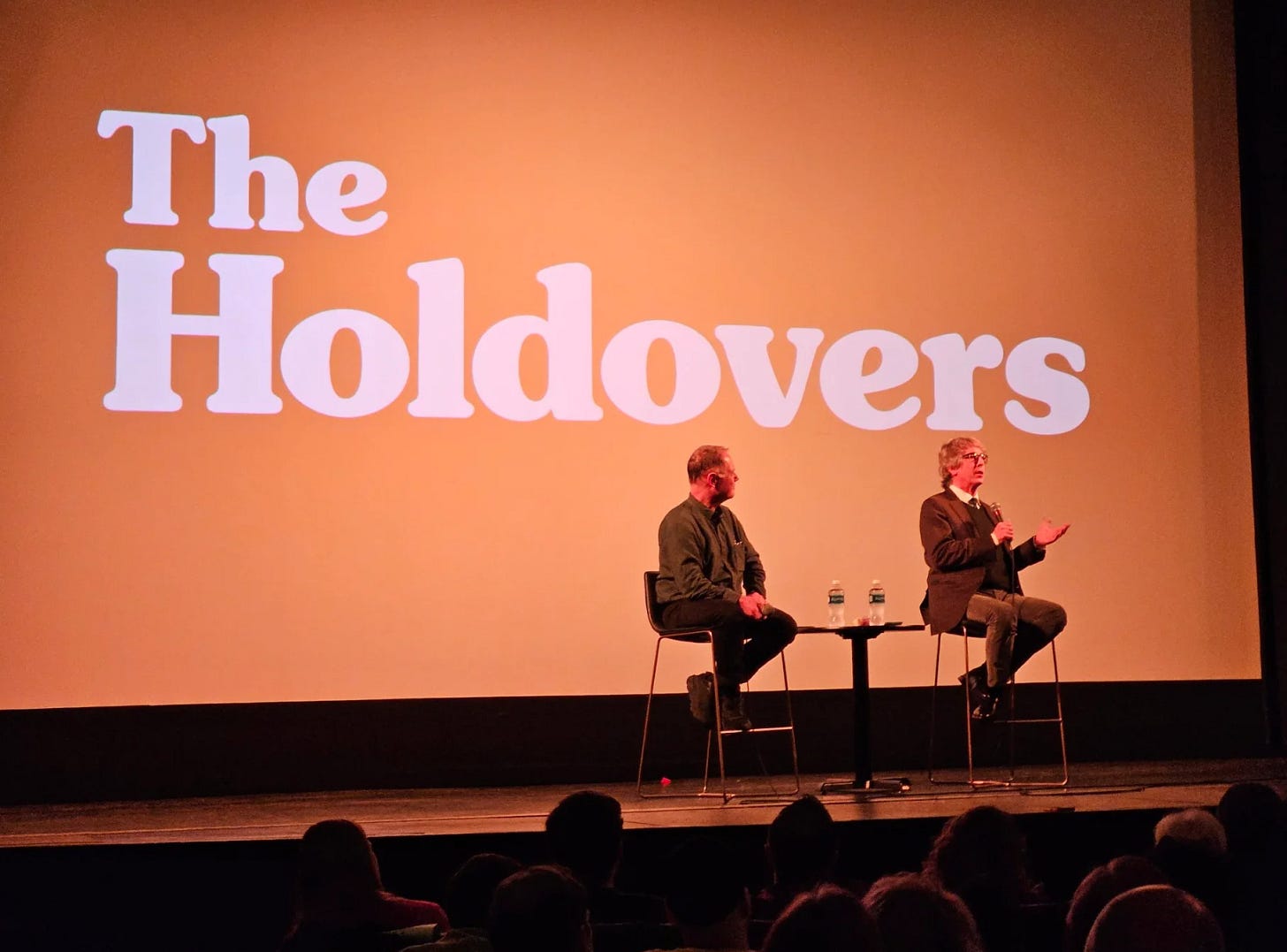 ---
Keep reading with a 7-day free trial
Subscribe to Ty Burr's Watch List to keep reading this post and get 7 days of free access to the full post archives.